CHAPTER 9.1
From Missing Tips to Dining Tables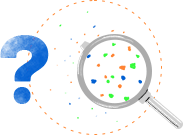 It is not unusual to see news reporting animals like albatrosses, scalpers, and sperm whales are killed because of plastics ingestions. You might ask how would humankind be that foolish to eat plastics?

For sure, we would not be so dumb to grab and gobble up plastic bottles and plastic bags. But what if they are microplastics that are much smaller than a soya bean? Or even as tiny as bacteria that we cannot see them with our naked eye?


In shoreline cleanup operations, we have collected plenty of plastic bottles that are in bad shape. A question would then come to our mind that where did the broken pieces of these plastic bottles go? Imagine the broken plastic pieces are smashed into pieces by storms and waves. They break down from bigger pieces to grains, and at last, they become microplastics where planktons would inevitably eat them.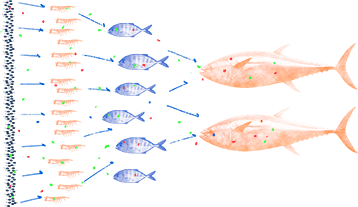 If the problem is plankton swallowing a piece of microplastic, it would not be so severe that we have to mention it here. But consider that a krill would eat 10 planktons, a small fish would eat 10 krills, a middle-sized fish would eat 10 small fish, and there is a big fish that would consume an array of middle-sized fish… At last, the big fish is well cooked and served on our dining table. Being at the top of the food chain, would you be sure to say that there are no plastics in your stomach?

One might say that I never eat fish with plastics in their body so I am immune from this problem. However, it might not be the case.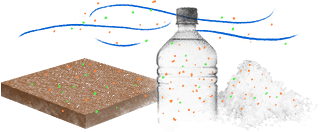 Environmental scientists found out that, due to the huge amount and the small size of microplastics, they have already entered our soil and climate system before we could notice that. Plastic contamination in soil is 4 to 23 times more severe than that in the oceans. Microplastics were found in bottled water, air, table salt, and feces as well. On Earth, there is no longer any place that is safe from the problem of plastic contamination. Drinking water or taking a breath could also pose threats to our health.